➡️ Have you passed
level 5000?
Come grab your badge
HERE!
New Game Rule in Royal Championship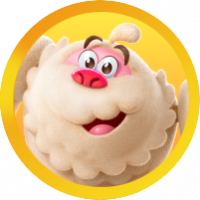 NamTruong2001
Posts: 2,315
Level 5
Sadly to announce to everyone: This is a new rule of Royal Championship from 23 April 2021 (applied for some players)
When you have run out of tickets, you will be blocked temporarily from joining the arena (even you still have 1, 2, 3 or 4 tickets) until all 5 tickets are full again. It means you have to wait 5 hours to play on the event.
So if you have this new rule on your phone, notice the clock on the mobile devices and the timer on the event to easily adjust your tickets so that you won't be dethroned, especially when the event is about to end.
If you exit white the event is still finding opponents, you will be also blocked until all 5 tickets are full.
Thank for reading!