➡️ Have you passed
level 5000?
Come grab your badge
HERE!
🥁🎈 All Things Jelly - What's the Jelly Story Episode 1 🎈🥁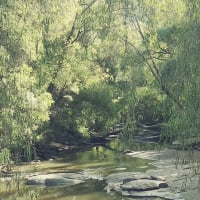 Lady_Sarina
Posts: 3,747
Jelly Moderator
No Account yet? Sign up in just a few minutes here
🥁🎈 All Things Jelly - What's the Jelly Story Episode 1 🎈🥁
What is the Story of Jelly? Where does it begin? Whose who? Let's find out! 🤗
World 1 Episode 1 - Cotton Candy Clouds (Levels 1 - 20)
Jenny the Yeti
Jenny is a young Yeti who lives in Cotton Candy Clouds. Her Uncle Yeti comes to visit and is trapped by The Jelly Queen in her Green Jelly. The Jelly Queen whisks Mr Yeti away in her flying machine and so Jenny's Adventure begins in setting out to rescue him.


Sneaky Pufflers make their first appearance in Level 6.
The first Boss Match against Cupcake Carl is in Level 21.
Cupcake Carl helps The Jelly Queen catch Pufflers.
Episode 2 - Cupcake Crest (Levels 21 - 40)
In Cupcake Crest Jenny meets the Mischevious Monklings as she follows The Jelly Queen to save her Uncle Yeti.
Collecting Monklings first happens at Level 121.
Liquorice Larry collects Monklings for The Jelly Queen.
Episode 3 - Strawberry Sunrise (Levels 41 - 60)
Lots of pink Windmills and Balloons in a Cloud Land. No easy feat, some levels are hard!!
Look out for more Episode Discussions coming soon 🤩
Leave a Comment