➡️ Have you passed
level 5000?
Come grab your badge
HERE!
🍭
Something sweet
is about to happen! Stay tuned
HERE
🐬Event - fishing with fish among friends 🐠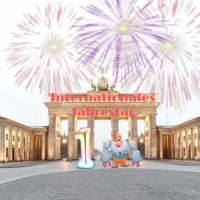 Spinnifix
Posts: 20,019
Sweet Legend
This event is currently running.
And I would like to know when the first reward will come. You don't see it. It would be nice if you could show the rewards on the scale.
It has to be better there!😉
I hope it comes off well!
This discussion has been closed.