⚡️
Daily Quests!
Learn more about the new feature
HERE!
➡️ Have you passed
level 5000?
Come grab your badge
HERE!
👨‍👩‍👦‍👦 Jelly Community - A Home for Jelly Saga Players 👨‍👩‍👦‍👦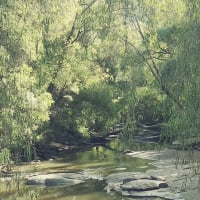 Lady_Sarina
Posts: 4,192
Jelly Moderator
No Account yet? Join now here 👍
👨‍👩‍👦‍👦 Jelly Community -A Home for Jelly Saga Players 👨‍👩‍👦‍👦
Hi Jellies,
Welcome to the King Jelly Saga Community!! 🙌👋
What is it for? What do we do here? How does it work?🤔
These are questions we've been asked recently by a few new posters, so let's have a quick Tour 😃😎
The Jelly Community is a Forum where Jelly Saga Players, of all walks of life, can gather together, to talk about "All things Jelly"! The Jelly Saga Game and all the great things to see and do in the Jelly Community! We are a Jelly Family here 😊
All Forums here use English as the Supported Language and here is a Translator link, I find easier to use, if English isn't your first language. Jelly Community is still a home for you and you're fellow Jelly Housemates love seeing you all participate in Jelly Discussions and Competitions etc. We also have an International Corner for French, Spanish and German Speakers. (You'll find that in the The Community Hub where you are welcome also!!).👍🎈
In the top line of the screen you will find 6 Areas for easy navigation.
🍭 "Discussions" - All about the Jelly Main Map Game, new Features, have your say in Polls and participate in interesting discussions. Here you will also find The Fun Area - games, funs stuff and contests and Jellylicious Level Tips - need help with Levels, looking for a post on a specific level or would like to give feedback on a level?!!
🍭 The Green Boxes highlight current topics of interest and your Quick Links to all discussions, Polls and Community Interests in one index.
🍭 "Contests" - The latest contests and competitions in Jelly, where you can Win Prizes or earn badges and even achieve a place in the Jelly Weekend Challenge Hall of Fame from winning the Weekend Challenge! on Friday's (see page 60 for current Challenge)
🍭 "Royal" - Discussions for The Royal Championships (RC) from your Jelly Book of side games and also earn badges.
🍭 "Support" - Read before posting here, if you need a bit of help with your device or Tech Issue in the Game. There is also a Help Centre here with great articles that can assist your query, help with syncing accounts and a Player's Guide. There is also a Help Centre in-game when you click on the yellow "i" icon.
🍭 "Ideas" - Have an idea for your Jelly Game, improving a Feature or Function in the Community or something you'd like to change? This is a the place to describe it and get the Community discussing your idea to vote for it.
Can't find what you're looking for or not sure where to post? 😎
🌺 Need further help. No worries. Your Jelly Game Moderator @Lady_Sarina and Jelly Community Manager @Lola_Pop love speaking to all the Jellies in our Jelly Ohana and bringing you All Things Jelly!! 🌺
🌻 As you get know your way around and join in Fantastic Discussions Right Now, Jelly Polls, Feedback Discussions etc You'll meet wonderful Jelly Housemates who also love speaking to you and lending a hand!!
Hope this helps @sbsfhl62 🥰
Leave a Comment