➡️ Have you passed
a milestone level?
Come grab your badges
HERE!
➡️ Need some tips for a
hard level?
Head over
HERE!
🌟🔠 Jelly Word Search Jellybean Challenge 🔠🌟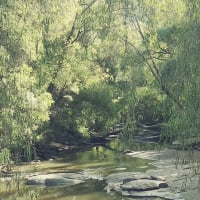 Lady_Sarina
Posts: 4,926
Jelly Moderator
No Account yet? Join Now
🌟🔠 Jelly Word Search Jellybean Challenge 🔠🌟
Hi Jelly Crew,
Welcome to our first Jellybean Challenge Word Search!👓📝
Yes it's Jelly Themed, so look for Jelly Words, take your time and have fun 😍
Guidelines
👓 The Word Search has 16 Words, all related to Jelly Saga.
👓 Find the 16 Words on the grid and post them in the Spoiler feature.
👓 The words are vertical, horizontal and backwards.
👓 This comp is open for 1 month, so take your time and have fun.
👓 5 Jellybeans for 1 entry only please :0)

📝 I thought we'd start off our first one a little on the easier side.
📝 Is it easy though, was it too easy? Let me know in your comment once you've finished 🌻
📝 What about other language speakers, how did you guyz find this puzzle? All constructive feedback is welcome 🙌
👓 Contest closes Tuesday 22nd November 2021 5pm CEST
🧐💚 Just thinking.......I'll be on the look out, all around Jelly, for the rest of this month and next month....What for?......Interesting and helpful constructive feedback comments....📜 Why? I'm looking at a few areas and am very curious to find what you guyz have thought, about different topics we've had in Jelly this year. I still remember a few comments that've made me laugh...(yes and raise an eyebrow at times 🤨 so let's keep it kind and remember, there are no silly questions or ideas....)🥰
🎁 hmmm...there may be something cool, for a few, especially awesome comments...... 😊🌼
This discussion has been closed.