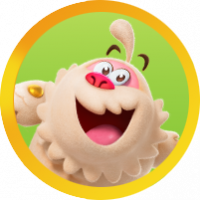 kwagner_51

Level 2
About
Username

kwagner_51

Joined

Visits

21

Last Active

Roles

Member

Points

113

Badges

10

Posts

9
Comments
There is a glitch in the new mobile update. I have iPhone 12 and when I updated I had the new envelope system. I have a capacity of max 30 lives! I had 125/30 I ran out of lives really quickly. I now have no lives on my phone, but continue to get requests for lives. I am on level 9565.a nightmarishly hard level. I see…

I have iPhone 8+ I updated the App November 9, and now it freezes. I will be playing a game, stop to do something else for a few brief minutes and when I go back to the open game I can't play it. I can hear everything and it will let me make moves, that I can't see because it is frozen . Is anyone else having this problem?…

801 Been playing since the game came out! Thanks! 

If you click on Dreamworld Owl and then click back to regular game it puts you where you ended. I HATE it but at least I don't have to scroll for 3 minutes to get me up to the 900 level. 

I don't know what the trophy is for but I have discovered that when it loads to level 1, if you click on Dreamworld Owl and then click back, it will take back to where you were.