💡
Please only post ideas on how we can improve the game Candy Crush Saga!
🔎
Before posting,
check our ideas guide
HERE
🚨
Looking for help?
Head over to our
Support and FAQ:s
Due to an issue with our servers, on the 5th of July
all Private Messages will be deleted and disabled.
Read more
HERE
Welcome to Ideas section - Please Read Before Posting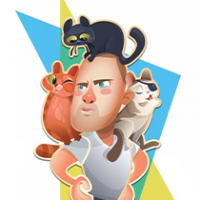 Crazy Cat Lad
Posts: 13,844
Community Manager
edited January 26
in Ideas
Welcome to the Ideas of Candy Crush Saga Community!
This Community corner is to hear your ideas and suggestions to improve the game and to make it even sweeter.
Before you post your sweet idea, let me give you a few tips and rules:
1. Check if your idea has already been submitted
If it is, please comment and vote on the existing Idea instead of submitting it again. All duplicate ideas will be closed and archived in Tiffi's Idea Library here.
2. If your Idea hasn't been submitted yet. Post it and let us know what your delicious idea is!
However, please be aware that all feedback comments and support questions will be archived in Tiffi's Idea Library. Post your feedback in Discussions and all support related questions in Support instead. The Ideas page is for Ideas only!
3. Give us as many details as possible!
Describe your Idea in best possible way and how that can improve the game and the game experience for all players.
When checking the Ideas, you can also sort them to get the most popular ones first by sorting them with "Top" right under Tiffi's Idea Library:
Check also the top 10 Ideas in the Master list here. 

Hope to see your sweet idea here so we can make Candy Crush Saga even sweeter! 
Don't have a Community account yet? Sign up HERE in 2 seconds! 

This discussion has been closed.