🐢
Candy Creative Season!
More info about the Candylicious events
HERE!
🔮
Magic Shuffler -
New Booster in Candy Crush Saga!
HERE!
🏃
Candy Spring Race!
Collect badges and win Gold Bars
HERE!
Level 6674. No skill required! 🤬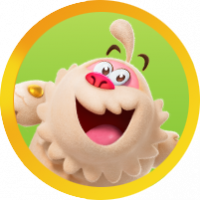 Nigel_Cleaves
Posts: 29
Level 2
I am lucky to have the unlimited time bonus right now. But this is of no benefit at all when you play a level like 6674. There are numerous faults with playability with this level. The Fish which you have to collect , when released, have no beneficial help to clearing blocked squares. They used to help but now are so random to actually being a hindrance within this level. Also, drop downs explode when they should not. Lastly, when trying to collect the target items, they do not drop down when expected. THIS IS ANOTHER LEVEL WHERE KING EXPECT YOU TO BUY YOUR WAY THROUGH IT. Sorry KING, dont use strong arm tactics. I'm only still playing still because of the 24 hour bonus time.