I can't send nor receive lives via Facebook 👉 Update your game! More info
HERE!
🍰️ 🎉️ 🎈 Level 8000 in Candy Crush Saga is here - Let's make the biggest cake together, get badges and more!
HERE!
🍬 🍬 The Candy Necklace in Candy Crush Saga!
HERE!
/ / 🎯 Level complete messages improvements! More info
HERE!
🏆🥇 Win Gold Bars and exclusive Community badges
HERE!
Yellow Keys - Not enough order targets available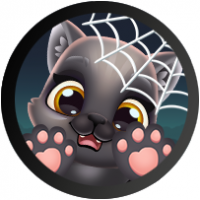 Crazy Cat Lad
Posts: 7,703
Community Manager
Some levels with Yellow Keys or Yellow Candies as the target have an issue.
The Candies do not get counted correctly.
A fix is on the way, please stay tuned for more info and updates on this thread!