🎃  👻 🕸️ Halloween 2020 - Sweeter and spookier than ever in Candy Crush Saga!
HERE!
🍰️ 🎉️ 🎈 Level 8000 in Candy Crush Saga! Let's make the biggest cake together!
HERE!
🍬 🍬 The Candy Necklace in Candy Crush Saga!
HERE!
/ / 🎯 Level complete messages improvements! More info
HERE!
🏆🥇 Win Gold Bars and exclusive Community badges
HERE!
Level 6050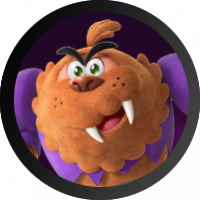 charlesatrogers
Posts: 5
Level 2
On level 6050, I have had the game ended quite a few time by a "cannot complete order" (or something like that) error.
Thing is, there are 17 bombs and 48 chocolates at the start of the game. This is also what the orders are as well. How can there be not enough to complete the order?
It's like a bomb or chocolate is "consumed" but not counted.
This happens when there is good action on the center 'cross' of bombs.
Seems like a bug to me.