👋 Meet Coco and get the chance to win Gold Bars!
HERE!
🧟‍♀️👽 THE GHOST OF HALLOWEEN ☻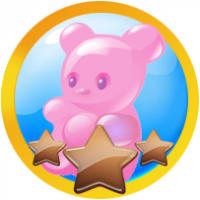 PrettyBubbles
Posts: 3,578
Superstar
Want to join no account then register here in 2 minutes
Elsa an I have heard the characters are in disarray. We hear tiffy shouting 📢 "OH NO 😟 OH NO" What's wrong Mr T asks "the ghost of Halloween is on his way that means something strange is going to happen on Halloween but what"?
Has he visited you if so please tell us what message he left you 💬 so we can warn the kingdom 🚨or calm them if its something good