🗳️ Community Poll & Feedback: Twilight Games event - Week III 🌟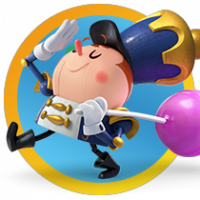 Pounawea
Posts: 3,696
Community Manager
👨‍👩‍👦‍👦 New to the Community? Register here in just 2 seconds!
Dear Candy Crushers,
As you know, the third and last week of the Twilight Games event ended today. Find all the information HERE and don't forget to share your final position on the leaderboard!
Now, we would love to hear from you and get your opinions and feedback:
Vote one of the options below and also share all your feedback in the comments!! We look forward to reading your opinions. 🌟
🗳️ Community Poll & Feedback: Twilight Games event - Week III 🌟
28 votes
👨‍👩‍👦‍👦   New to the Community? Sign up HERE in 2 seconds!