9334 Trust Pilot 0 stars!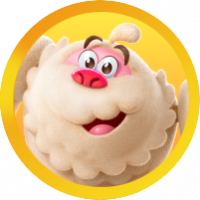 deano11
Posts: 31
Level 2
If this level was rated on Trust Pilot, it would have Zero Stars & marked as Scam, beware of rigged level!
Ive come across a few rigged levels before but this one is beyond palliative! Boosters no good, (don't waste urs on this) expect to be stuck for days, even a week! Just because you may collect the fish & bombs don't think you'll even be close! My only conclusion is stock up hammers & UFO's cause you'll need them for this rigged one!