🏃
Candy Spring Race!
Collect badges and win Gold Bars
HERE!
❓️
Can you crack the Candy Crush code language?
Win Gold Bars if you can
HERE!
🐨👸💃💪
What Candy Crush player are you?
Find out and claim your personal badge
HERE!
Feedback on levels 9681-9725!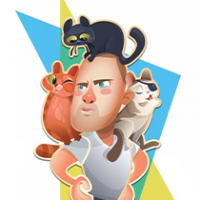 Crazy Cat Lad
Posts: 13,472
Community Manager
👨‍👩‍👦‍👦 New to the Community? Register here in just 2 seconds.
This week and release we want your feedback on the levels 9681-9725!
New sweet levels are released every week in Candy Crush Saga and the Levels Designers want your feedback on the new levels.
On this page you have the chance to give all your feedback on levels 9681-9725 directly to the people behind the levels!
This week we want to know how you feel about the following things!
1 Is there anything you felt was missing in this release? Something that you would have wanted to have more of on the levels?
2 How long did it take to complete all the levels? Did you manage to crush them all the same week or before the next release already?
3 What was your absolute favorite level? Which level would you like to play one more time?
Comment all feedback to the Team about the new levels on this page!
Have you noticed the new jellylicious feature in the game? The Jelly Jar!
Find more info and post your feedback on the feature HERE.