🍫
Chocolate Box
Server Error/ Box missing or disappeared! More details
HERE
🎁
Sweet Surprise Season!
Delicious December events. Find all details
HERE
🐠
Swedish Fish
New look and design coming soon. Exclusive preview
HERE
Fantastic Five App updates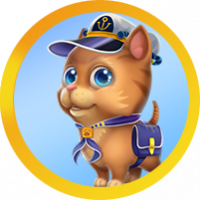 Chardonnay
Posts: 47
Level 2
Hi, I own the Fantastic Five "Rasselbande" and have 2 other Memebers. The new one "Terra76" has the new version (15000poits) but her event always gets lost. Autumn still has the old version (she had the apps updated) and I have also the Adroid and Windo 10 app updated. Autumn and I do not get the new version on our devises. I am so frustrated and I am almost done playing. What can I do so Autumn and I also get the new version like Terra76.
Please, I do needhelp.