🛡️5️⃣
Fantastic 5 missing or not showing up?
Find more details
HERE
Due to an issue with our servers, on the 5th of July
all Private Messages will be deleted and disabled.
Read more
HERE
🏖️
Sweet Summer Season!
Find all beach season events in July
HERE!
🍬
Which level is the sweetest?
Let us know and win 24h Unlimited Lives!
HERE!
Peak Performers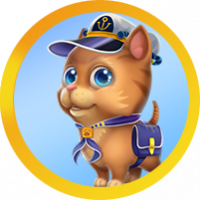 Ghufran_Ali
Posts: 14
Level 2
Hi
We have one spot left in our team "Peak Performers" just like name every player in our team is playing at his best and we are completing f5 twice a day.
Any active player who wants to join our team text me our group is private so i will share the link with you.
Thanks
Happy Candy Crushing