🎃
Halloween in Candy Crush Saga!
Find all details
HERE
✨
All Stars US!
Find all info and claim your star badge
HERE
For those of you who don't want to be a part of Sweet Crew, I found an exploit for mobile devices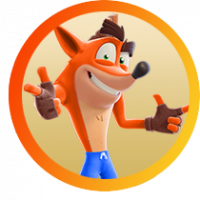 DukeSR8
Posts: 69
Level 2
Any time you get the popup, completely close the app. Go into Airplane Mode and launch the game. Once you're completely on the map, it's safe to turn off Airplane Mode and you can play without being forced into Sweet Crew.
I know I will be using this exploit until the devs give us an option to disable Sweet Crew in Settings.
EDIT: Disregard the last sentence of the first paragraph. You have to stay in Airplane Mode as Olivia is very sneaky and naughty and will force you into a group.