❌
Connection issue!
Affecting purchases, events, ads and account logins. More info
HERE
🍫
Chocolate Box
Server Error/ Box missing or disappeared! More details
HERE
🎁
Sweet Surprise Season!
Delicious December events. Find all details
HERE
🐠
Swedish Fish
New look and design coming soon. Exclusive preview
HERE
Tagging.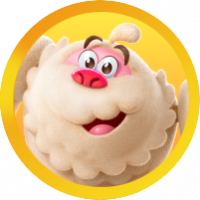 Chris_Forrest
Posts: 90
Level 2
Hi.
I do not know who tagged me to receive all or some notifications about Candy
Crush Saga, but will you please stop. It was a bit rude and inconsiderate not to ask
me first if i wanted to be tagged or not.
Can someone sort this out please, and remove mt name from the tagging list.
Many thanks.