⛸️
Ice Cream Games!
An exclusive sneak peek on what's coming to the game
HERE
🗻
Temple Training - The Bonus Rounds!
An extra chance to win Gold Bars in the event
HERE
🎁🏠️ Advent Calendar! A sweet surprise every day!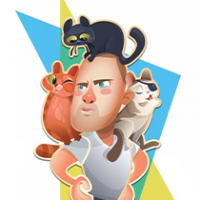 Crazy Cat Lad
Posts: 12,571
Community Manager
This December Candy Crush Saga will be sweeter than ever with the Advent Calendar.
Sweet Surprises every day in your game!
Starting 1 December and also a bonus week!
The Advent calendar starts on 1 December and continues all the way to 25 December, but that's not all! On 26 December an extra week will open up and you'll have the chance to claim sweet surprises one more week.
Make sure to log in every day to get all the delicious treats. If you miss a day, you will miss the sweet surprise of that day.
Different type of sweet surprises
The calendar has four types of surprises and the colour on each door gives you a hint on what is hiding there behind. 
The pink doors have delicious gifts to boost your game. 
The green doors will give access to special events where you can win divine rewards. The red doors also have events waiting, but on a slightly more challenging level. 
The blue doors will have exclusive and special content for you.
Share your gifts and thoughts!
What did you get in the calendar today? Share what was hiding behind the door here in the Community.
Which type of sweet surprises did you enjoy the most? The gifts, events or the exclusive content?
Share your surprises and how you feel about the Advent Calendar here!
🎁 Find all December events in the game HERE!
👨‍👩‍👦‍👦 New to the Community? Register HERE in just 2 seconds.