🎵
Music Festival!
Find all season events in August
HERE!
💰️
Pot of Gold!
New golden event in Candy Crush Saga. Find more details
HERE!
☀️
Where do you play Candy Crush Saga summer 2022?
Share your plans and win 24h Unlimited Lives and a Party Booster!
HERE!
Candy Crush Troll in Weekly Contest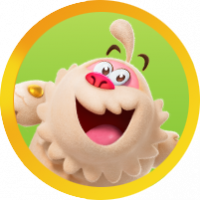 Diane_Black
Posts: 20
Level 2
Anyone else finding the Candy Crush Troll playing in your Weekly Contest? For the past 3 weeks the Troll is gathering levels away for actual players in my game. I usually get 60+ levels each week but the Troll gets 100 in 2-3 days and wins each time, stealing to top spot from the rest of us and taking our rewards. This is not fair and is very irritating! Please end this!