🐢
Candy Creative Season!
More info about the Candylicious events
HERE!
🔮
Magic Shuffler -
New Booster in Candy Crush Saga!
HERE!
🏃
Candy Spring Race!
Collect badges and win Gold Bars
HERE!
As any one else noticed, in the last almost 2 years, how Candy Crush is really trying to milk money?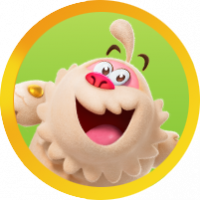 mancmary
Posts: 1
Newbie
I use to like playing candy crush, well have done for many years now, and it was quite enjoyable. However as of late, and I tried this as an experiment, if you don't buy more lives etc. you stay where you are, and you can actually see the candies change in their favor, it would be laughable, is not such a serious, extortion of people. I still play however, but never pay any money hence I have been on the same level for about 4 days ha ha! PEOPLE STOP GIVING THEM YOUR BLOODY MONEY!!!! Let;s see the end of this disgusting extortion they have created. Tried to contact FB, to no avail, so will have to see what my next step will be. Don't take my word for it, try it!! DON'T PAY ANYTHING AND SEE HOW MANY LEVELS YOU CLIME ha aha