🐢
Candy Creative Season!
More info about the Candylicious events
HERE!
🔮
Magic Shuffler -
New Booster in Candy Crush Saga!
HERE!
🏃
Candy Spring Race!
Collect badges and win Gold Bars
HERE!
💃💰️ Candy Royale - New event with the Jelly Queen to earn Gold Bars in Candy Crush Saga!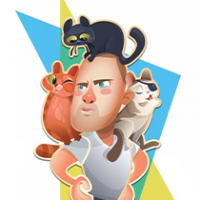 Crazy Cat Lad
Posts: 13,514
Community Manager
Our jellycious ruler the Jelly Queen has now arrived in Candy Kingdom!
As usual, she has a challenge waiting, but this time with Gold Bars as the reward. If you manage to beat the levels in the new Candy Royale challenge you can be one of the lucky winners!
How does it work?
Candy Royale is a brand new event where you are competing in a team of 100 players. All players in your team are on the same level in the game as you are.
The challenge is very straight forward. Complete five levels on your first attempt (without losing a life) on your Saga map within 24 hours.
If you make it you're one of the winners!
What can I win and how?
The reward is 100 Gold Bars and the jackpot will be split evenly between all players that completed the five levels in a row in your group of 100 players. 
If you're the only one that completes all five levels in a row without losing a life, then you will win the whole jackpot of 100 Gold Bars!
When can I play Candy Royale?
In case you didn't manage to win the five levels in one go, you can try again in 30 minutes.
After completing the challenge you can play Candy Royale again after a 8 hours wait.
The timer on the event will show when you can play Candy Royale again.
Do you think you can beat Jelly Queen's challenge in Candy Royale?
Candy Royale will be available on Android and iOS devices and introduced in the game around the end of January 2022.
Stay tuned so you won't miss the chance to grab some Gold Bars from the Jelly Queen!
👨‍👩‍👦‍👦 New to the Community? Register HERE in just 2 seconds.