🍬
Which level is the sweetest?
Let us know and win 24h Unlimited Lives!
HERE!
🌴
Sweet Summer Season!
Sneak peek on what's coming to the game
HERE!
🏳️‍🌈
What is your superpower?
Celebrate Pride in Community
HERE!
Due to an issue with our servers, on the 5th of July
all Private Messages will be deleted and disabled.
Read more
HERE
Done with this game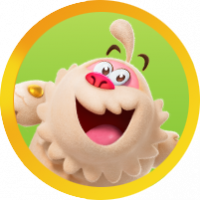 Pseudo737
Posts: 1
Newbie
Game has never ever crashed on me besides when I FINALLY built up a good streak where I was able to gain momentum and didn't need to rely on making purchases. Very convenient.
Reached 50 or so streak twice and crashed both times. Lost everything. Basically they reward you for being good by a random crash.