EMERGENCY redesigns! Level 1963, 2005, and 2179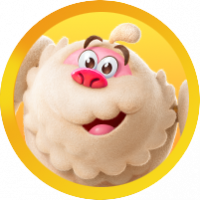 Evan_Lei
Posts: 195
Level 3
Hi, @kiara_wael @Pounawea @CandyCrushinator @candycrushinit @Freddy_Falkner I was having problems I've noticed.
I still can't pass level 1963. I was worrying that 20 moves is not enough. Can we raise it to 27 or 30 moves?
One of the levels most people hated. Level 2005 had problems with moves. These frostings were reduced all into 2 layers in the future and increase move count into 25 or 30. It was the hardest level in the game, with 12 moves.
Level 2179 had the third problem. Does liquorice swirls spawn after the cake bomb clears all the elements? If not, the swirl order reduced from 32 to 20.
Hope that I will pass this level by tomorrow if the redesigns happen tomorrow. I will get to level 2000 by the end of September.