Level 1963 redesigns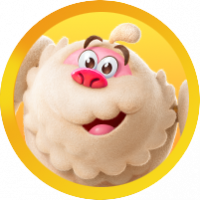 Evan_Lei
Posts: 195
Level 3
It was seriously mentioned at https://community.king.com/en/candy-crush-saga/discussion/comment/1077168#. Note that when I play this level, the moves were very low.
Many people were stuck at level 1963 and I can't pass it. I contacted @kiara_wael, but it doesn't help at all. I will push level designers to redesign level 1963 now because it's almost impossible.
This level used to have 35 moves. If it is 20, it is almost impossible, since when I got to 0, only the very left and very right columns have single jellies or double jellies. On the 35 move version on level 1963, many people passed it at 10 moves left or less.
Mentioned on the emergency discussion and redesign, this level needs to increase the moves a bit. It needs to increase it to 24, 27, or 30 moves. The fourth option is to remove one candy color. Next is to increase mystery candy spawn rate and finally, remove liquorice swirls.