Candy Crush Saga - Flash Version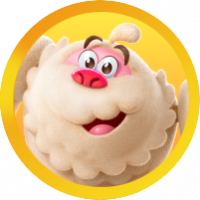 NamTruong2001
Posts: 1,199
Level 5
Hello everyone. I'm Nam Truong, a new member having joined this community recently. So today I have a few words to express about Flash Version of Candy Crush Saga, my childhood game.
The first time I played this game was in 2013, seem it was too late. But recently, I started to be addicted to this game because it was really interesting and very challenge. The graphic was so fantastic, candies were so sweet and levels were so attractive and fancy. Oh that was about 6 years ago.
And now, everything must change, it means everything has to be updated so that it fits to the present time. Yeah, everything changes and challenges cease its attraction from time to time. Player can pass the level quickly in just 2 moves. Sorry, this goes against what I thought 6 years ago. Some features are no available in HTML5 anymore. Map and background are more and more monotonous. Everything is now cartoonish instead of realistic.
And now I still thinking to write something while I'm playing this game on King.com. But soon, it is just on my mind.
That was the beautiful moment I have met you, Candy Crush, the sweetest game ever. Only 4 months left, so I think if you want to try to experience, it's not too late. Because that will be the last time you are played on the childhood theme of many many other players, the most popular game since 2012. After January 1 2021, I will officially STOP PLAYING this game.
Thank you Candy Crush Saga, you gave me a beautiful childhood.