⚠️
Need help?
Check our FAQ:s first
HERE
How King steals from you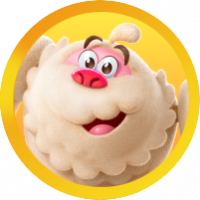 gericharlebois
Posts: 9
Level 2
So I had received a new phone, and when I got it I down loaded the app for candy crush saga, it did an automatic update. When I signed in to play ALL OF MY BOOSTERS WERE GONE. I have written to KING NOW 3 TIMES, asking them to replace. I NEVER GOT 1 REPLY, TO ANY OF MY EMAILS. I FEEL THAT KING STEALS FROM YOU, AS MANY OF MY BOOSTERS WERE PURCHASES, AND THEY ARE NOT CHEAP !!!! I LIVE ON 1309.00 A MONTH. I AM A DISABLED PERSON, SO THIS IS ONE OF MY ONLY FORMS OF ENTERTAINMENT. THANKS KING FROM STEALING FROM ME. I WILL NEVER MAKE ANOTHER PURCHASE AGAIN !!!