🐢
Candy Creative Season!
More info about the Candylicious events
HERE!
🔮
Magic Shuffler -
New Booster in Candy Crush Saga!
HERE!
🏃
Candy Spring Race!
Collect badges and win Gold Bars
HERE!
Dexter 18 March 2021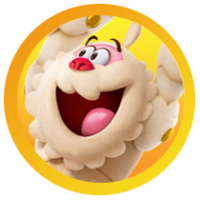 Tzvi_Marcu
Posts: 2,241
Level 5
Yesterday Dexter come for short time needed to collect green candy. I did it get the lollipop and then disappear. It happen to many in the group. Please explan what happen.
@Diamond Lim Dear Lim, could you please mark the players for this discussion? It is for all before this event will disappear