⚠️
Need help?
Check our FAQ:s first
HERE
Level 9166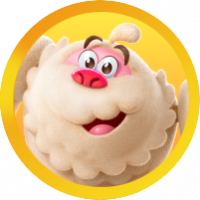 juja
Posts: 42
Level 2
King made this level impossible. Here, they went even further in their evil acts: they "kill" the stripped candy attempt to hit the spawner by releasing the licorice. With a lucky board that happens once in a blue moon, I was able to get to just 2 jellies, but spawner was 4 hits away. With every recent level, I have less desire to play due to the constant frustration, and more desire to delete this game for good, despite playing it for over a decade.
King, bring back the booster collection option (in any form), you removed basically everything, the daily wheel is next, I guess.