⚠️
Need help?
Check our FAQ:s first
HERE
what is up with the winning streaks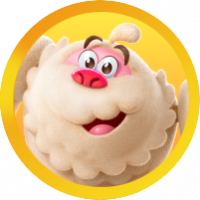 candycrushmorr
Posts: 4
Newbie
Welcome to the friendly King Community.
Your winning streak will continue grow when you able to continue pass the levels on the first try. However, if you are unable to pass a level on the first attempt, your winning streak will be reset, meaning you will return to zero.
This is a rule of the game🙂
Thanks!
yes, that is what I am saying I won 5 level winning streaks on the first time, on the 5th level, I won 12 in a row and then on the 13 I didn't win on the first try and it reset me back to level 1 winning streak, how can you get past that, I think twelve wins is pretty good. I am not getting you guys to understand what I am saying.