Bring back mystery candies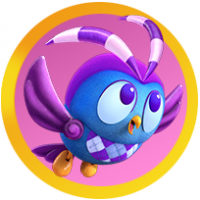 HughLaurie1959
Posts: 45
Level 2
So I'm not sure if I posted in the wrong category, but I would like mystery candies to be brought back. Many people were sad about the removal of mystery candies. Even though they were removed because they're outdated, I don't think they're outdated. But the removal of mystery candies came true three months after many levels with them were redesigned not to have them.
So, one of the most famous levels, namely level 236, became well-known for having 81 mystery candies. It was one of the very few levels that could be completed in one move, and was one of the most fun levels in Reality. And I know that the new version requires non-spawning yellow candies, and has lucky candies in it.
The only level I could (unfortunately) experience them was a selective moves version of 267, a level that is now a jelly level with wrapped candies in marmalade.
I hope they bring back them soon. As of writing, I am on a level (level 929) which used to have mystery candies. As a result, the removal of them made many levels harder.