Why does my husbands Candy Crush on his iPad behave differently to CC on my iPad??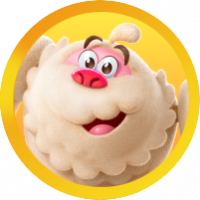 sandiwaterslewis
Posts: 2
Newbie
I've been playing CC a long time but fear it is now time to quit. I absolutely cannot get past level 4860 and just 16 moves is ridiculously low for this very difficult board. And don't tell me to wait for a lucky board, as it just isn't happening, and I NEVER get a board like those in the tutorial videos, so don't go there either! 😞
My husband gets different things on his iPad to me?? Both iPads are new and always updated, and both play CC through the app. Why is this??
He gets the purple box to click which goes to red curtains and then an ad to watch so he can get extra boosters. I've NEVER once had this on my iPad.
He also gets the purple balloon on the map to also watch an ad in order to get an extra booster. Again, I have never had this on my iPad.
He also gets a lWelcome Backl and a bunch of extra moves if he hasn't played for a while. I need this to happen on my iPad and maybe then I could pass level 4860.
Why the variations in the same devices, with the games being played through the app??
Very frustrating for me 🙄🤔