⚠️
Need help?
Check our FAQ:s first
HERE
Due to an issue with our servers, on the 5th of July
all Private Messages will be deleted and disabled.
Read more
HERE
👑 King.com game not loading/ login not working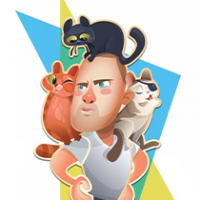 Crazy Cat Lad
Posts: 13,846
Community Manager
The issues on the King.com site and with game not loading or not being able to login to your account, have been reported for further investigation.
Please stay tuned for further news and updates on this here!
Meanwhile, please try the following steps to see if it helps:
-Clear the cache and cookies on your browser
-Make sure your browser is updated
-Try also another browser than you currently are using. Recommended browsers for our games are Google Chrome, Mozilla Firefox and Opera.
If you have a Windows PC you can also download the game app directly to your computer from Microsoft Store and play via the Windows app instead. Click HERE to download the game to your PC.
👨‍👩‍👦‍👦 New to the Community? Register HERE in just 2 seconds.
This discussion has been closed.