🎵
Music Festival!
Find all season events in August
HERE!
🎤
Which music is your favourite in the Music Festival?
Vote and let us know
HERE!
☀️
Where do you play Candy Crush Saga summer 2022?
Share your plans and win 24h Unlimited Lives and a Party Booster!
HERE!
Candy crush 11551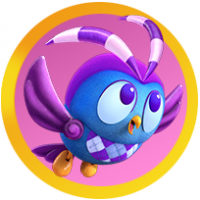 Judy_Beyer
Posts: 43
Level 2
King is getting worse all the time. I am playing on laptop board 11551. Looked at the tutorial and it show 32 moves, needing 96, 59 and 6 items and no keys needed. My board has only only 24 moves and I need 124, 69 and 6 items plus have to get keys which takes at least 2 moves. Let's make this game fun like it use to be and fair to all!