I can't send nor receive lives via Facebook 👉 Update your game! More info
HERE!
⭐️ ⭐️ Candy Crush All Stars Tournament! Who'll be the UK's top Crusher?!
HERE!
🍬 🗳️ What's your favourite Candy Crush Saga challenge?
HERE!
/ / 🍬 Community Poll & feedback for Olivia's Flavour of the Day event
HERE!
🏆🥇 Win Gold Bars and exclusive Community badges
HERE!
I want my money back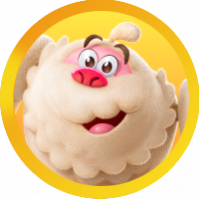 SCH01
Posts: 13
Level 2
I said I wouldn't pay more money but being stuck on one of the most annoying levels for a week, I paid £1.99 just so I can use the booster wheel.
I'm hoping to get extra moves but three times, THREE SODDING TIMES it stopped on the fish. Useless
Seriously are you taking the P*ss?