Custom Team - Fantastic 5: Feedback wanted!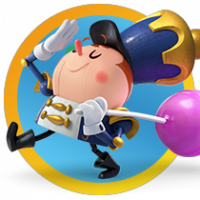 Pounawea
Posts: 3,758
Community Manager
Hello Fantastic Teams!
I really hope you are all enjoying the experience and having fun while playing in exclusivity this feature.
As you know, you feedback is really important to us. I encourage you to keep sharing your thoughts and opinions as you are currently doing [HERE] and also, to help me with your opinion, thoughts and ideas regarding the following questions:
Which language did you have on your device during the test?
Did you understand how to join a team in the custom teams fantastic five? 
Did you notice the difference between private and public teams? Or maybe did you skip this option?
Did you understand how to create teams?
Do you think it is easy to join or create teams?
As you can see, I'm focusing these questions on the first experiences and 'feature flows': "creating & joining teams". 🙂
Last but not least, here another question:
-> What has been the most difficult thing to understand about this feature so far?
We'll be looking forward to hearing from you Candy Crushers! Thank you very much in advance.
Have a delicious day and, please, stay safe!
👨‍👩‍👦‍👦   New to the Community? Sign up HERE in 2 seconds!