📣 📩 Email notifications: customise your experience in the forum!
HERE!
🏆🥇 Win Gold Bars and exclusive Community badges
HERE!
// 🗳️ CCS Boosters: Vote for your favorite and tell us why
HERE!
// 🌟 What level are you on...Today?! 🙌
HERE!
// ➡️ 🔔 Don't be shy and say Hi!
HERE!
// 🌟 🌟 What Candy Zodiac sign are you?
HERE!
Level 2563 Candy Crush Saga has some major issues.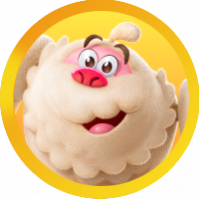 Mary_Davis_Zink
Posts: 34
Major flaws here.  Needs three yellow drops to complete and used 2 switches, one to combine a stripe and wrapped candy and another to switch a yellow one.  After blasting these three it still showed I had three left.  Screwed me out of two switches.  Shame on you!!