📣 📩 Email notifications: customise your experience in the forum!
HERE!
🏆🥇 Win Gold Bars and exclusive Community badges
HERE!
// 🗳️ CCS Boosters: Vote for your favorite and tell us why
HERE!
// 🌟 What level are you on...Today?! 🙌
HERE!
// ➡️ 🔔 Don't be shy and say Hi!
HERE!
// 🌟 🌟 What Candy Zodiac sign are you?
HERE!
How do I get a refund?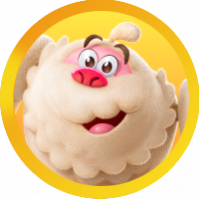 ellabrown98
Posts: 1
New Bee
I was playing candy crush saga and accidentally pressed purchase 50 gold bars for £7.99. I quickly pressed my home button to go off the app but instead it registered my thumb print and used apple pay to get this in-app purchase. I have not used any of the gold bars, how do i receive a refund?