📣 📩 Email notifications: customise your experience in the forum!
HERE!
🏆🥇 Win Gold Bars and exclusive Community badges
HERE!
// 🗳️ CCS Boosters: Vote for your favorite and tell us why
HERE!
// 🌟 What level are you on...Today?! 🙌
HERE!
// ➡️ 🔔 Don't be shy and say Hi!
HERE!
// 🌟 🌟 What Candy Zodiac sign are you?
HERE!
Fix level 4023!!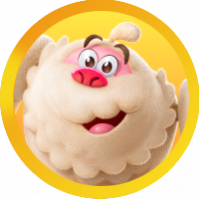 meckel1278
Posts: 2
New Bee
Someone needs to fix this level! It's impossible get get through. There are not nearly enough lives with only 17 and the magic mixers cover up any hope of combos. How is this game even fun anymore? I should not have to be on a level for months because you want players to spend money. Give back 18 moves they way it was originally intended or fix the mixers. About ready to delete this game!