⚠️
Need help?
Check our FAQ:s first
HERE
Every time?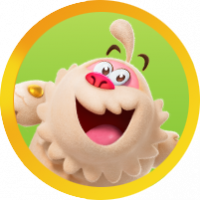 redliner69
Posts: 17
Level 2
Why the constant need to tweet every level to make them harder?
Is it in the hope that I will buy boosters?
It also seems that since the start of lockdown almost every level has had its number of moves reduced. Almost like the developers thought to themselves "I know, everyone is on lockdown, so let's give them timeless plays, so they have something to do, but lets reduce the moves by 25% across the whole game so they have to buy loads of boosters"
Four of my last five levels have had their moves reduced. I spent 8 days on a level that had had its moves reduced by 33%. When I finally succeeded, after pure luck, the next level was a nightmare level that lasted another 5 days. I then did the next level first go, but now have had two levels that have taken 4 days and my current level is on the third day and failing miserably every time.
And then you have the audacity to offer me a bonus if I complete 25 levels in a day! But guess what. I will keep playing, probably 15-20 attempts per day. But rest assured, you will not get any money out of me to complete levels that have been tweaked harder.