I can't send nor receive lives via Facebook 👉 Update your game! More info
HERE!
⭐️ ⭐️ Candy Crush All Stars Tournament! Who'll be the UK's top Crusher?!
HERE!
🍬 🗳️ What's your favourite Candy Crush Saga challenge?
HERE!
🏆🥇 Win Gold Bars and exclusive Community badges
HERE!
50 Gold for completing 80 levels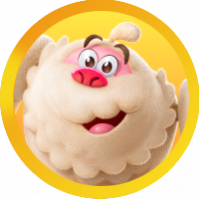 Halboro
Posts: 5
Level 2
Last Sunday I saw a message saying that if I complete 80 levels by next Sunday I would receive 50 gold. The message showed up whenever I entered the game. I completed over 80 levels this week. When can I expect to receive 50 gold? The message said the offer resets on Sunday so I expected to receive it today.