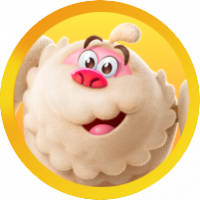 ElenaVorona

Level 3
About
Username

ElenaVorona

Joined

Visits

524

Last Active

Roles

Member

Points

199

Posts

430

Badges

29
Comments
Guys, you are talking about your own experience. And I'm talking about a trend. I also have my own experience. (I also came to the community with a problem.) And the trend is that players come to the community with a problem. But they forget about…

@Werner_Cichy I agree with you. But I want to clarify a little more. (Sorry, my English is very bad.) I see two options all the time. 1. A player came to the community with a problem. Community members gave him a solution to the problem. The playe…

@2much Sorry, I still don't understand you. What strategy are you talking about? I asked you a global question. Do you want a team of 15 people to complete 75 levels in two weeks? Yes or no? I alone can go through 75 levels in 1-2 days. That's why I…

My personal best is 11 days to complete a level. Without buying boosters)))

There is no tournament. There is just a long presentation of the new booster)))

@2much Does one player only have to complete three levels in two weeks? This is too little to receive prizes for it. If I misunderstood you, sorry. I communicate using google translator.

Along with the cake, two messages from the team chat also disappeared (that the cake is available and that I am baking part of the cake). As if these chat messages never existed.

@Werner_Cichy I was online in the game today when this cake appeared. It looked the same as in your screenshot. 6 tasks for the whole team. And exactly 24 hours to bake the cake. I completed one of the levels (# 3, gum). And left the cake baking ass…

Am I playing alone? okay Englishman In New York (Sting)

Summer Love (David Tavare)

Yes. I played CCSS even when I was sick with COVID. This distracted me from thinking that "everything is bad."

@channie8 This comment of yours confirmed my suspicion about you. And my still ambivalent attitude towards you))). Further, I will refrain from comments for now)))).

Hello everybody. I wanted to answer each of you first. And then I decided to just write, as I see "Cake". I've written before what I don't like or what I want. Now I will try to summarize my thoughts. 1. We are a team of 12 people. 2. We have a team…

@Pitty_Kitty If a new booster has already been created, then we will definitely try it out. If no one tried to create a new booster, then this is just another mini-game. But maybe this is a new booster and a mini-game together. Just a creative prese…

@Pitty_Kitty The skeptic is not you, but me. Because in the screenshots in the topic, I see only a picture that shows the progress of the task. But a picture is just a picture on which you can draw anything))).

@ipete I can't believe my eyes! Chocolate! Have you stopped loving gum ?!

@Yosca I read the first page. But there is always hope))).

@channie8 A clipboard is a drop of ink on the tip of a nib. It already knows your thoughts and is ready to transfer them to paper at any second))).