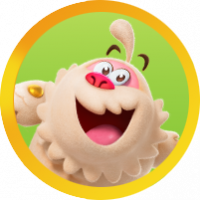 WM_Chan

Level 2
About
Username

WM_Chan

Joined

Visits

53

Last Active

Roles

Member

Points

60

Badges

12

Posts

32
Comments
In final but have not heard anything from king

@Pounawea I managed to come first in the semi-final of All Stars Contest and am waiting to be contacted to play in the final. I remember I filled in an online form of my personal contact details, e.g. address, email address, mobile phone number, etc, of All Stars Contest while I was playing candy crush on my mobile phone.…

Pounawea Is the prize of the winner of the Final Candy Crush All Stars competition a year's supply of gold bars only?

It happened to me three or four times. Absolutely hopeless. Had to close the game and started playing the same game again. Very frustrating.

It is fun. I finished level 7145 with rainbow rapids.

I prefer the name Casey the conductor because she doesn't look like director or engineer.

Hello, There are usually candies with letter c to collect in order to redeem boosters in new levels and other levels. However, they disappeared when I pass a new level. Are there any ways to fix it? Regards WM Chan

nighthawkess check the first message posted by bearwithme on 5 Mar 2020 and click up or vote up at the bottom of the message. I voted but wonder if they will bring back c letters for people to win boosters.

Level 6069 is another level from hell and I am stuck at it after playing it more than a day. I got stuck at level 6053 for a while but I managed to clear it after at least 50 attempts.

The ranking is only with your facebook friends. There is no world ranking of all Candy Crush Saga Players although I would like to see one. There are over millions of people who have been registered to Canda Crush Saga.