Let's do some puzzles!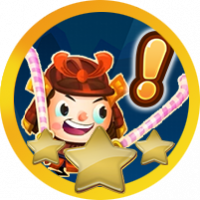 Elsa
Posts: 28,152
Superstar
The Coronavirus has affected many countries. I'm sure that all of you have either read about it or saw the news on TV. We all know that there is a shortage of toilet paper which still amazes me because it's a lung virus.
Many of you might be at home for the next couple of weeks because your job has closed down to prevent this virus from spreading more. I have created some puzzles below from the results of our poll asking you what type of contests you would like to see here. They are not contests so you won't be able to participate for a chance to win some gold bars.
Math Puzzles
Can you help Willie the Snake?
Word Puzzles
Mazes
Find the Differences
Candy Town - Can you find the differences?
Friends - Can you find the differences?
If you are new to the community, you will want to follow the road map to learn Everything that you need to know about the community.

"Mother of Superstars. Relentless and passionate like no one else."

❤️ ❤️ ❤️ ❤️