🏳️‍🌈 Pride Season - help Kimmy create a
Pride Celebration
in Rainbow Reefs
HERE
The June Tournament is on!
🏆 Share your score and get a badge!
HERE
Due to an issue with our servers, on the 5th of July
all Private Messages will be deleted and disabled.
Read more
HERE
👑  The Noble and Royal Path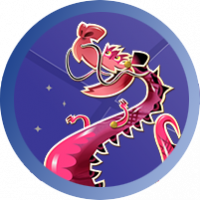 FluffyDinosaur
Posts: 527
Community Manager
Greetings Soda players! 
Here's some useful information on the sodalicious features The Noble and Royal Paths.
How does it work?
In the Noble and Royal Paths players beyond level 66 will be able to get rewards for passing levels. There are two different paths, the Noble Path is completely free while the Royal Path needs to be purchased. Read more about the paths below.
Collect stars to walk the path
The more you collect, the more rewards you win
Claim your unlocked rewards whenever you want
Sweeten your winnings by unlocking the Royal Path
Noble Path
There is a green claim button for each unlocked reward. Tap on the green button and claim your reward. See images below for examples.
Royal Path
There is a blue claim button for each reward unlocked. Tap on the blue claim button and a purchase popup will be opened.  Once the purchase is made, you will be able to claim the Royal rewards. You will see a green button for each unlocked reward that you need to click to claim the rewards. See image below for examples.
You can buy the Royal Pass at any time. Once you buy it, you will get all the rewards that you have unlocked before (Imagine you won 10 levels, but you didn't have the Royal Pass. Once you buy it, you will be able to claim them and of course all the rewards you unlock from then on).
Tip (important)
It is possible to unlock rewards without claiming them. Once they are unlocked they are yours to claim whenever you want but - hurry up! You will have a limited time to complete the path and the opportunity to get the rewards. Once the time is over, a new path starts. Therefore we recommend claiming your rewards as soon as you unlock them to not miss out.
What can I win?
Lot's of different boosters such as the Lollipop Hammer, Color Bomb etc.
When will I see it?
Every time you win a level, a reward will be unlocked. You will see two options: The Noble Path and The Royal Path.
The Noble Path
The Noble Path is what you will see by default and you will get the rewards for free.
The Royal Path
You can at the same time access premium rewards by purchasing the Royal Pass. The Royal Path will offer you generous rewards as well as a bigger amount of rewards than the Noble Path. If you purchase it, you will be able to get both the rewards from the Noble Path and the ones from the Royal Path at the same time. 
The event is active but you don't see it?
It's occasionally possible that you'll know someone who might have the event visible in their game when it's not available to you. Don't worry! It's not faulty - it's just that with so many players, we sometimes have to spread the fun out a bit. To keep our events balanced, manageable and visible to as many people as possible so everyone gets to try new things - The chances are you'll have another event when your friend doesn't, so rest assured we'll always try to make sure you don't miss out in the fun! Keep an eye on your notifications, pop-ups and map buttons to know when you're good to go!
We also want to ask you…
👑 What did you think about this feature? Did you like it?
👑 How did you like the rewards?
👑 Would you change anything about this feature?