Win 30 Gold Bars 💌 Olivia love letter
HERE
🕵️‍♀️ Guess the Score
HERE
I ❣️ Valentines Day
HERE
👋 Don't be Shy and Say Hi
HERE!
👫 👭 Wanna add Friends to your Soda Game? We need your help
HERE
Sonic Lolly What's the issue?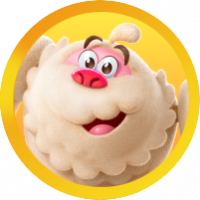 Netter333
Posts: 12
Level 2
I had one piece for a very long time. I've completed approx. 45 levels since I got that one piece without seeing a second piece. What gives?
And, when this first came out I got all three pieces pretty quick and then it would arbitrarily decide to use itself! I was purposely saving it for hard levels but I never got to. It played itself without me touching it. Grrrr!