👻🎃 Halloween Season - help Kimmy and Yeti find the Ghosts in Rainbow Reefs HERE
🍬 🎃 Find the candy and win 50 Gold Bars! HERE
CCSS is slow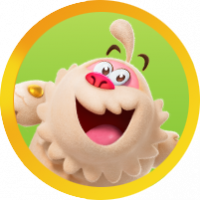 Doppo
Posts: 22
Level 2
Hello,
I seem to have an on going issue with CCSS becoming un responsive, it seems to be trying to "catch up" with its self, it doesn't run at the same fast consistent speed.
I'm playing on a PC with fast broadband speed (yes, I can surf the internet) I'm playing on a pre-installed app using Windows 10. I do not use Facebook. Is it possible to clear the cache from a pre installed app? I'm on level 3466 so have been playing for a long time, and no I do not want to reset the app. Game is 1.188.300.0
Anyone have any positive ideas for what might be happening, or indeed is anyone else having the same issue.
Thanks for helping me x