Win Gold Bars!
Free the Bears from Honey!🧸 🍯
HERE
Win Badges!
🌈 Let's celebrate our uniqueness!
HERE
Smoothie Day 🍇 Win your Badge
HERE
Join our Million Member Club
HERE
👋 New in the Community? Say Hi
HERE!
⚡️ New! Weekend Soda Challenge!🥤
HERE
🥤😀 Fun Fact of the Day 😀🥤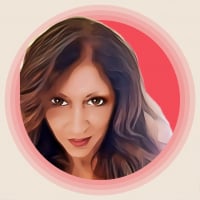 Nix66
Posts: 13,126
Soda Moderator
Hello everyone and a🥤Sodalicious🥤welcome to the Fun Fact of the Day Sector! 😀
Feel free to post any fun fact at all. No rules. Just keep it clean and keep it fun! 😉
Your fun fact could be a "this day in history" fact, an obscure National holiday, a surprising statistic, a silly survey, or just about anything under the sun. 🙃🙂
Comments, thoughts, and opinions on the fun facts are welcome and highly encouraged! Let's engage over some fun facts! 😁
For example a fun fact I just recently discovered is that vacuum cleaners were originally horse drawn!
Say what?? 😅🤣😂 #TrueStory #FunFact
No account? No problem! Sign up HERE in 2 seconds!
Leave a Comment