Win Gold Bars!
🐢 Find The Turtle!
HERE
Win Badges!
🌈 Let's celebrate our uniqueness!
HERE
All You Need Is LOVE ❤️
HERE
Join our Million Member Club
HERE
💫 Say Something Nice Day
HERE
👋 New in the Community? Say Hi
HERE!
VOTE for your fav !
👑 BGH vs 🧸 Bear Brawl
HERE
NEW Season!
Harmony Season
🌈 🦄
HERE
NEW Feature!
Champions Streak
🏆
HERE
⚡️ New! Weekend Soda Challenge!🥤
HERE
Lightening Fast Game⚡️React with Woah⚡️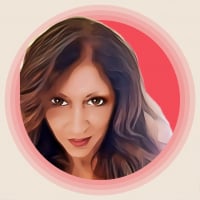 Nix66
Posts: 13,007
Soda Moderator
⚡️ Think fast! ⚡️
😂🤣😅 Don't overthink it! 😅🤣😂
The objective of this fun game 'Lightening Fast' is to ⚡️think fast⚡️and post the very first thing that comes to mind after you read the post before yours! 💥
Mark the post before yours with the formerly known as sassy 💁🏻‍♀️ reaction which now is Woah!
Please keep it clean 😉 and keep it brief 💨 with one or two word answers!
Remember to post the first thing that comes to mind! 🙌
Remember to give woah reactions! 😵‍💫
Have fun! 😃
No account? No problem! Sign up HERE
Leave a Comment