Soda🥤Celebrates ☀️ Summer Solstice ☀️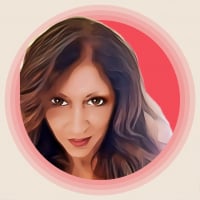 Nix66
Posts: 14,127
Soda Moderator
Welcome Sodalicious Friends! 🌞
Welcome to the longest day of sunlight for us northern hemisphere's inhabitants! 🙌
Today June 21st is Summer Solstice and officially the first day of summer! Yay!
Schools are out! Pools are open! Backyard barbecue season has kicked off! ☀️
The UK will have an astounding 16 hours and 38 minutes of sunlight today while here in the US where I reside we will have 14 hours and 51 minutes of sunlight. Plenty of time for lots of fun in the sun! 😀
How to participate ⤵️
Share how you will spend this Summer Solstice (or any upcoming summer day) with us below in the comments and you will receive the Soda's Summer Solstice badge 🌼 created by our talented @Elsa!
When to participate ⤵️
The summer season kicks off today June 21st and will remain open at a minimum until July 5th but depending on player participation may remain open longer. 😉
Happy Summer Solstice everyone! 🔆
No account? No problem! Sign up HERE
⛲️ "To plant a garden is to believe in tomorrow." ⛲️
~ the inspirational and beautiful Audrey Hepburn ~
Leave a Comment